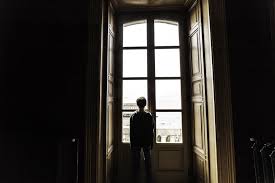 So here I am with a Type A Personality husband being told we are to Shelter In Place for the next three weeks to help prevent the spread of CV19. In some ways, it has been made easier by the fact that almost every place near and dear to hubby's heart has been told to close, as well. There's something about a fait accompli that sort of settles things. And as a musician, he has seen his gigs canceled right and left for a couple of weeks now. Even his gigs at senior and assisted living homes, which he worked hard to acquire, have been put on hold. So he has nothing to do but wait this out.
As for me, I am a writer. This hasn't touched me in the ways it touches many people. I
live in my mind. Right now, my latest book, Casting Call for a Corpse, Book seven of the Alvarez Family Murder Mysteries, is nearing the denouement. I am busy, busy, busy dealing with a burning building, rescuing people, cats, and capturing the villains. Naturally, because I write cozies, all's well that ends well. But still, it's pretty dramatic stuff. So I am busy and happy.
But let's get back to the Type A Personality husband. First of all, he enjoys living life. He likes eating out, going to plays, walking busy, lively neighborhoods, things like that. Not happening. He's stuck with me, Ellie the Cat, and Netflix.  As husband and wife, and best friends, we have become tethered inmates.
On Day 1 I got the brilliant idea we should learn how to play Contract Bridge online during our incarceration. He was enthusiastic, so we sat down to watch a Youtube lesson. The lesson lasted for, and I timed it, four minutes. Then he said that was enough for him. So scratch Contract Bridge.
Just 20 more days to go. This should be rich.